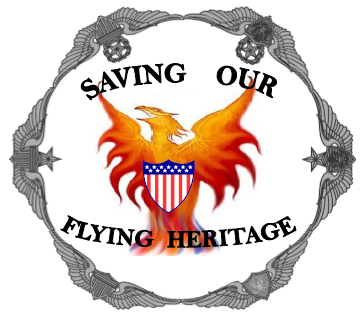 Details

Written by

Ralph Weber
The Nieuport 11 project Update
By Rick Johnston
SOFH Operations Director
SOFH members have another project also being built in parallel to the Nieuport 17. A 7/8ths scale Nieuport 11 World War I fighter. It is being built as a static-display-only airplane. This project has not officially started and scheduled yet. Although some plans for wooden structure wings have been designed to attach to the aluminum fuselage already completed. Depending on the number of individuals that will be involved and number of hours they can commit, it could be completed about the same time as the Nieuport 17 starts flying. The Nieuport 11 will be loaned to a museum or other venue like an airport for indoor display. That project has a nearly completed fuselage, tail and landing gear structure. Likely the schedule will be Saturday mornings from 0800 to 1200 hours twice monthly. 1st and 3rd Saturdays.
7/8s scale Nieuport 11 with our O-1/L-19E Bird Dog in the background.
More people are needed for both projects and additional activities planning for the future by the museum. Additional replicas may be built depending on the results with this project and the 7/8ths scale replica. To continue our operation we need more members, more capital and more people willing to work a few hours per week on the projects. Our current members include aerodynamic engineers, engineers, pilots, instructor pilots, A&P mechanics, and other professionals. Members who are pilots can have the opportunity to fly our aircraft too.
Consider volunteering for the Saving our Flying Heritage Museum, a 501 (C) 3 nonprofit organization. We would really love to have you as a member and you will have a lot of fun! Donations are also excepted gratefully and are tax deductible. Would you like more information on how to donate, volunteer and become a member. 
Contact Information email This email address is being protected from spambots. You need JavaScript enabled to view it. or call 256-520-7133.